Rod J. Howard

Loren Wimpfheimer

Joey Tran

Joseph B. Hershenson

Julie F. Miller

Eloise Shan Chen Green






























Rod J. Howard
Mr. Howard is a leading adviser on mergers and acquisitions in the technology and life science sectors, with more than 25 years' of experience. He has handled hundreds of M&A engagements, involving over $75 billion in completed M&A transactions. He has advised buyers and sellers, boards and management teams in transactions of all sizes. In addition to his work in mergers and acquisitions, he has also advised clients on sensitive corporate governance and SEC disclosure matters. Mr. Howard has worked with large public companies and global investment banks as well as smaller public companies, venture capital investors, private companies, financial advisors and investors.
His work has spanned a variety of sectors, including wireless broadband, semiconductors, software, telecom equipment, data networking, new media, social games, life sciences and energy. Before becoming a corporate lawyer, Mr. Howard was a securities and M&A litigator.
Mr. Howard has published numerous articles on M&A topics, is a frequent speaker on mergers and acquisitions, and has chaired advanced courses of study for practitioners on mergers and acquisitions. Mr. Howard has been honored as a leading M&A lawyer in the Chambers Global Guide to the World's Leading Lawyers, and is a perennial Northern California "Super Lawyer" in M&A. He graduated with honors from the University of Chicago Law School, was a law clerk to the Chief Judge of the U.S. Court of Appeals for the First Judicial Circuit, and was a visiting scholar at the elite Max Planck Institute for Foreign and International Private Law in Hamburg, Germany. Mr. Howard is a recovering veteran of "big law", and was a partner in the Silicon Valley offices of leading national and international law firms Wilmer Cutler Pickering Hale and Dorr (where he was a founding partner of the firm's Silicon Valley office in 2005 and head of the firm's West Coast M&A practice), Weil Gotshal & Manges, Brobeck Phleger & Harrison (where he chaired the firm's M&A Group), and Gray Cary Ware & Freidenrich. Before moving to Silicon Valley in 1996, he practiced law in New York City for a dozen years, beginning his career at leading M&A boutique Wachtell Lipton Rosen & Katz. back to top




back to top


Loren Wimpfheimer is a corporate transactional and technology lawyer and investor with over 20 years of experience working in large and medium sized public companies, investing in and leading start-up and other small companies, and executing strategies to create value. In these positions, he has played key roles in developing and executing acquisition strategies and has managed the full range of legal issues facing today's senior management. By combining hands-on experience gained through acquiring over 80 companies (as both an advisor and as a principal), he brings an insight and operational process to help assure deal success.
He is a principal and general counsel at Taurus Investments, LLC, an Atlanta-based opportunistic real estate fund and has purchased over $200 million of distressed assets from banks and special servicers. Previously he served as the Chief Executive Officer of Iventa Corp., a Los Angeles/Mumbai-based cloud application software provider for music, media and publishing companies. He led a recap and ultimate sale of Iventa to a public company. Before that, he was SVP of Corporate Development and General Counsel of Witness Systems, a provider of workforce optimization solutions for contact centers, where he managed the global legal organization and led that company through a series of strategic acquisitions, as well as complex corporate and patent litigation, before leading its sale to another public company. Prior to Witness Systems, Mr. Wimpfheimer was Vice President and General Counsel for Harbinger Corporation, an electronic commerce software and services provider, where he was Vice President of Business Development and General Counsel and led that company's M&A, litigation and other legal work and ultimate sale to another public company.
Mr. Wimpfheimer has almost 20 years of experience in the M&A lifecycle, from identifying growth areas to negotiating purchases and sales to integrating acquired companies. He has led the search for new growth opportunities and ways to improve the value proposition to customers. In this process, his team evaluated business partners, merger and acquisition opportunities, and venture capital investments. After graduating from law school, he worked in the corporate departments of a New York-based international law firm, Rogers & Wells (now Clifford Chance), and then the leading corporate law firm of the U.S. Southeast, King & Spalding. Mr. Wimpfheimer received his BA in economics from Emory University and his JD from Columbia University Law School.

back to top











Joey Tran
Mr. Tran is a founding partner in the Silicon Valley corporate firm of Fortis General Counsel, LLP. Mr. Tran has represented a wide variety of companies, ranging from start-ups to Fortune 500 companies, and in industries ranging from technology companies to Web 2.0 companies to life sciences companies. Mr. Tran has handled all matters of corporate representation, including venture capital and debt financing (over $250 million in the aggregate), mergers and acquisitions (over $700 million in the aggregate), corporate governance and strategic counseling, IP/technology licensing and commercial agreements. Mr. Tran has facilitated mergers, acquisitions and asset purchase transactions between both private and public companies. As primary outside corporate counsel, Mr. Tran has extensive experience in drafting and negotiating a broad range of commercial licenses and agreements.
Prior to joining Fortis General Counsel, Joey practiced law in the Palo Alto offices of Wilmer Cutler Pickering Hale and Dorr LLP, a leading international law firm. Prior to his legal career, Mr. Tran worked in the biotechnology industry as a clinical research associate for both a medical device company and a contract research organization located in the Silicon Valley.
Mr. Tran's is also a found partner of Fortis General Counsel, LLP (Fortis), a boutique law firm that provides general counsel services, as well as traditional corporate and technology licensing legal services, to emerging growth companies primarily in the technology sector. Fortis advises a broad range of clients from mature public companies to early stage startup companies. Fortis provides clients with practical legal and business advice by immediately integrating with our clients' management teams. Fortis's general counsel services concentrate on general corporate counseling, technology licensing transactions, venture equity and debt financings, mergers & acquisitions, employment counseling, intellectual property protection, and business entity formation.
Mr. Tran earned his JD from the Hastings College of Law (University of California), where he was Editor-in-Chief of the Hastings Communications and Entertainment Law Journal. He has B.A.'s in Molecular and Cell Biology and Political Science from the University of California, Berkeley.

back to top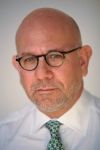 Joseph B. Hershenson

Joseph B. Hershenson is a corporate transactional lawyer in the technology and financial services sectors with over 20 years' experience. He has advised on mergers and acquisitions, public offerings, private placements, and other financing transactions aggregating over $11 billion. He has extensive experience with cross-border M&A and other international transactions and has advised clients on corporate governance, executive compensation, and securities law compliance matters. He has worked with public and private companies, global and regional investment banks, executives, and investors.
His work has spanned a variety of industries, including semiconductor manufacturing, consumer electronics, and life sciences as well as financial services. In addition, he has advised entertainment, retail, and hospitality companies.
Most recently, Mr. Hershenson has focused his activities on the development of an investment fund for fine art. This venture has given him extensive experience in capital raising and the formation of public-private partnerships as well as a deep understanding of legal services from a client perspective. In connection with this fund, Mr. Hershenson has spoken extensively on alternative investments,
Mr. Hershenson is also a veteran of "big law" having been affiliated with a number of highly regarded firms. He was a director in the business department of Howard Rice Nemerovski Canaday Falk & Rabkin, an elite San Francisco general practice firm, where he served on the professional responsibility committee and was in charge of the associate continuing education program. He was also a partner at Gray Cary Ware & Friedenrich, then a leading Silicon Vally technology firm, and a principal at Troop Meisinger Steuber & Pasich, a Los Angeles firm which is known for its business and entertainment transactional practices.. Prior to working in private practice, he was involved in the preparation of the Convention on Stolen or Illegally Exported Cultural Objects at the International Institute for Unification of Private Law in Rome, Italy.
Mr. Hershenson received his JD from Stanford Law School and his BA magna cum laude from Harvard College. Mr. Hershenson has a working knowledge of French and Italian and a reading knowledge of German.

Julie F. Miller
Ms. Miller has over a dozen years' experience in corporate practice, and has advised clients on mergers and acquisitions, joint ventures, venture capital and related contracts (including confidentiality, non-competition and non-solicitation agreements, purchase and sale agreements, and private equity agreements), private offerings (including hedge fund formation and offerings), and related securities filings and compliance, and general corporate law advice. She is licensed to practice in California and New York, and was a member of the M&A Group led by Mr. Howard at Brobeck Phleger & Harrison in Palo Alto before moving to New York, where she practiced with a firm before founding her own independent practice to address the needs of small to medium-sized businesses. She holds a J.D.-M.B.A. from the University of California at Davis, where she was managing editor of the law review, and a B.A. in quantitative economics and decision sciences from the University of California at San Diego.

back to top


Eloise Shan Chen Green

Ms. Green, who is CapKey's Director of Special Projects, is a non-lawyer who advises CapKey members on a variety of special situations and projects. She is fluent in Mandarin, has received graduate degrees in business (MBA, Haas School of Business) and psychology, and has worked in investment management with a large buy-side investment management firm. Ms. Green has advised on Chinese business and cultural issues, human resources matters, financial analysis, and other special projects.